While there's no doubt that the pandemic has hit the corporates in unthinkable ways, we cannot deny the role played by the HR departments in structuring and tackling the situation using favorable employee wellness and engagament strategies.
For the second episode of the series of Hope Infinite – A employee Wellness discussion series, we have interviewed Mr. Khalid Raza – Associate Director – Talent Acquisition EY, someone who has worked with Fortune 500 companies and is the First Indian to be named on the list of 25 HR Executive under 40 by Workforce Magazine!
In his tenure with IBM, he has worked closely with the Revolutionary Armed Forces of Colombia (FARC), and the National Liberation Army (ELN)'s ex-fighters to support them in getting assimilated into society, which we personally think is quite commendable in itself.
Currently, he is heading Talent Acquisition Lead for EY for North and East India and Bangladesh.
We tried catching up on his varied experience of 17 years and gained lucid awareness about the issues that are becoming a prime concern for corporates these days.
With the 'new normal' dwelling upon the corporate sector very heavily, there are significant changes in the process of Talent Acquisition. They are more like a new perspective rather than a challenge because most of the challenges can also be coupled with advantages.
The interactions with teams and stakeholders and the process of talent acquisition were very different from what they are now. The process of acquiring talents can now go on irrespective of any physical barrier with just a tap.
However, this pandemic has given birth to a different relationship mechanism altogether. There has been a rise of new workplace culture- 'WFH Culture'. It might have allowed everyone to associate more with their families but it has also tampered with the quality of interaction between colleagues and peers which is very important for work-life balance.
Nevertheless, as everyone is trying to adapt to this new lifestyle, it is at the same time, important to make some extra efforts to communicate better both on a personal level and at an organizational level to overcome the distance and mental barriers, and work on employee wellness. 
Mr. Raza gives a very subtle example which also helps us understand how it is important to make efforts to interact even if it is a zoom call. He says,
"We could have had this interview without turning on our videos but then it is us who decided to take this simple step to have a better interaction."
Similarly, it is also crucial for the ones who are managing the culture to identify if someone is distressed and help them seek professional advice.
Even though we are talking about 'WFH Culture', we must acknowledge that culture is not something that one can quantify. It is crucial to add varieties into the culture so that remote working becomes fun and satisfying too and is culturally inclusive. When a whole team tries to fit into a particular culture it rather becomes a cult. 
Organizations should look for talents that would rather bring new experiences, varieties, perspectives, and understandings to their culture in order to make it inclusive and allow it to evolve like a melting pot!
All these factors lead to adding pressure among applicants because the expectations from youngsters are now increased manifold.  As the regional boundaries are dismantled and there is a rapid increase in WFH, the bars are set up really high.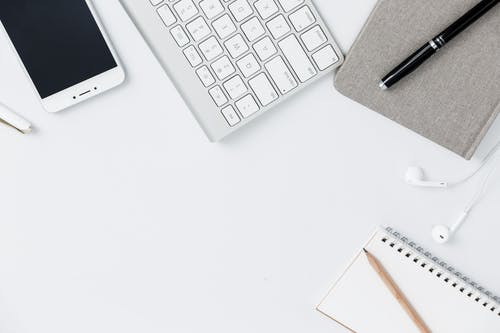 But Khalid draws attention to a noteworthy factor during his interview that is the organizations are under pressure too as they have to cater to this talented pool of applicants, who have high aspirations and they also have to overlook that the force is channelized to the organization's benefits.
One of the key predicaments of this 'new normal' work-life is that the concept of work boundaries is vaguely formulated.
It is a principal strategy to create and maintain a healthy workspace and is fundamental for organizations to set up boundaries to avoid burnout and have a conscious sense of time for them to function better.
Mr. Raza speaking from his experience says,
"Work boundary is a very derivative term and closely depends on the culture of a particular country. In APAC countries, people strive to achieve more and more and in that process, they often forget to set work boundaries for themselves even on a personal level." 
Khalid Raza provided a plethora of insights on many more different corporate issues that stand valuable in these desperate times. He reflected on various problem areas and dug deeper to find the factors that elevate the problems and offered simplistic solutions as well. His experiences over the years allowed him to present standpoints from an angle different than that of a layman.
Check out more such conversations about employee wellness in our series, Hope Infinite.