Why is Employee Engagement Important? What, Why and Benefits of It!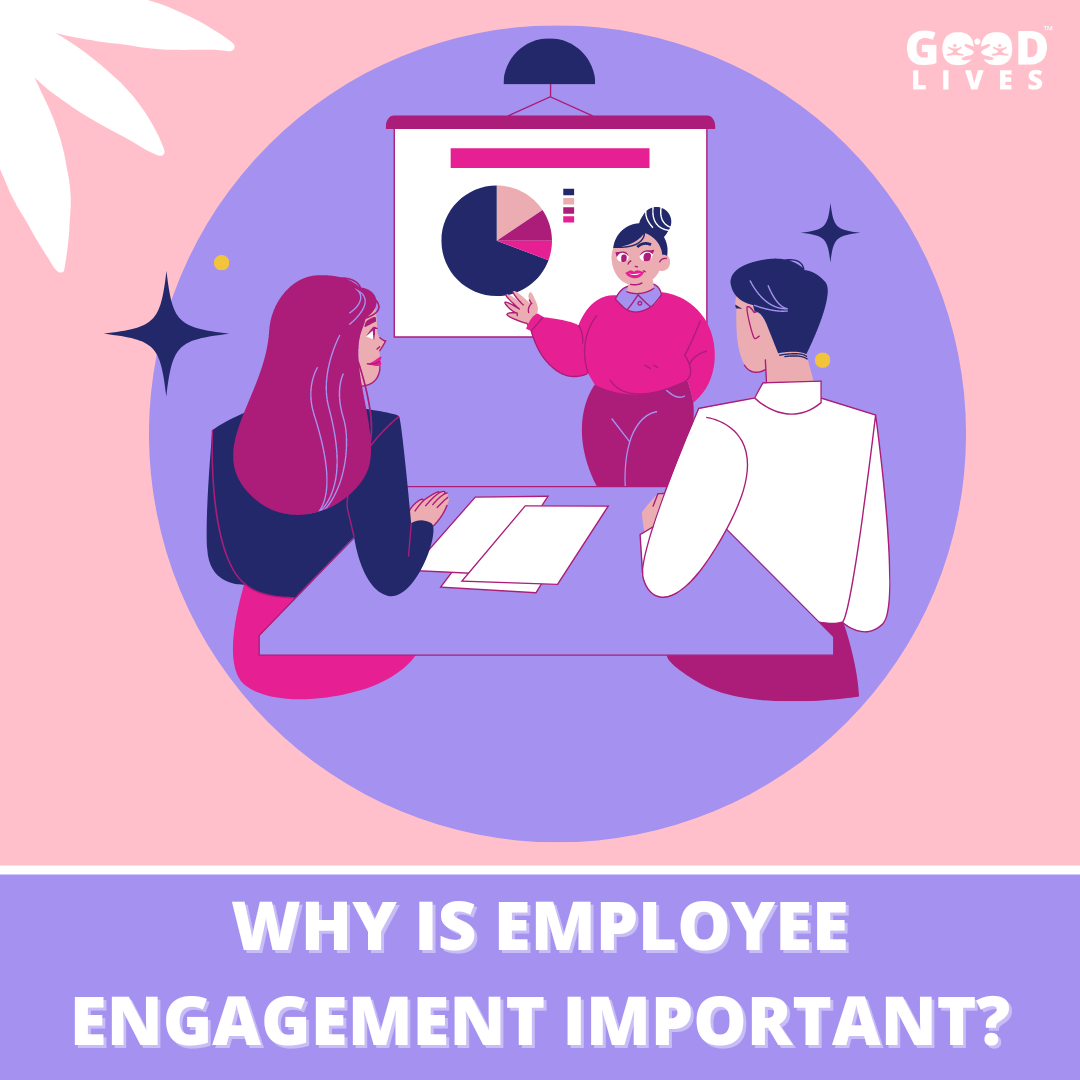 Employee engagement is the relationship between the employee and the organization in which an employee of an organization is dedicated to the work and that organization. It could be an emotional connection to an organization. It can be detected by employee engagement surveys on how much an employee invests his/her time and hard work in raising an organization.
Why Employee Engagement Activities are Important?
Employees are valuable assets to the organization. In current times, when many people are looking for a switch, it is crucial to make sure that employee retention is very high. Employee engagement activities are important to create better engagement and make employees feel connected to the organization. An engaged employee is the one who not only works for the money but also gets involved in additional workplace activities and invests emotionally in the company value. There are 5 reasons why employee engagement is important –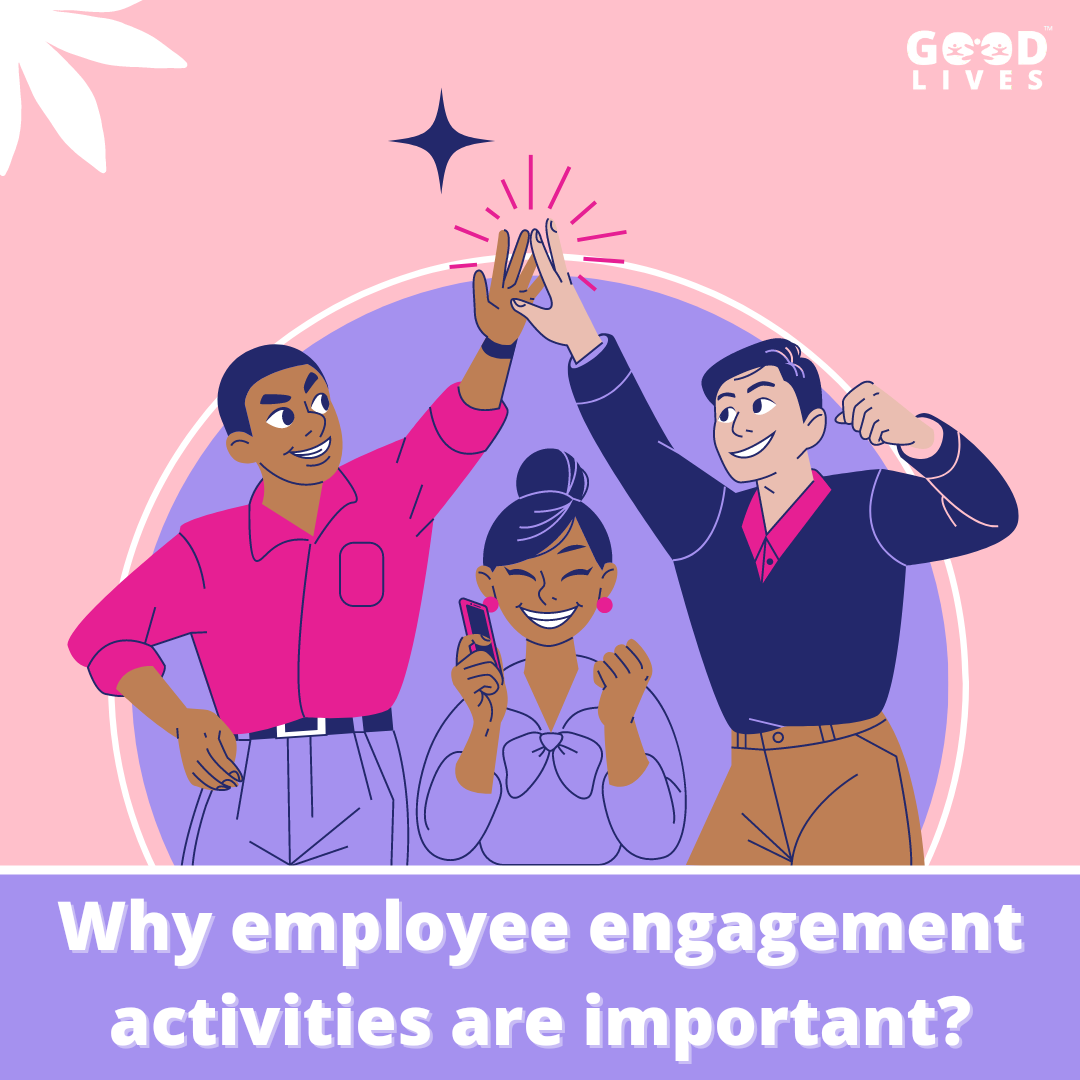 Increase Productivity Level
The higher the productivity of employees, higher the chances of being a successful company. It leads to higher revenues, greater outputs, faster work, etc. According to research by GALLUP in 2021, organizations having higher engagement rates had 21% more productivity rates.
Improves Company Environment
When an employee is happy and engaged with his work, it will automatically create a positive and enthusiastic environment in the entire workplace. Other employees also get motivated to engage in activities.
An engaged employee will provide a better quality of work as he/she will put more effort into completing any work or a task. It ultimately results in the betterment of an organization.
Higher Committed Employees
An employee always wants better job opportunities. That's why disengaged employees are in search of better jobs. Hence they are more likely to shift to another job. On the other hand, engaged employees who care about the company or are dedicated to their tasks are more likely to stay for a longer time and provide benefits to the company.
An engaged employee will know about the company projects and ongoing campaigns. They also care about company profit and not just about their work. Hence they will act as a brand advocate means they will participate in "word of mouth marketing". This will eventually increase the company's profit and reach as well.
Does Employee Engagement Give Benefit an Organization Only?
Employee engagement is not just for the benefit of the organization, it's also for employee benefit. Employees and organizations equally benefitted from their higher employee engagement. An engaged employee gets benefits like-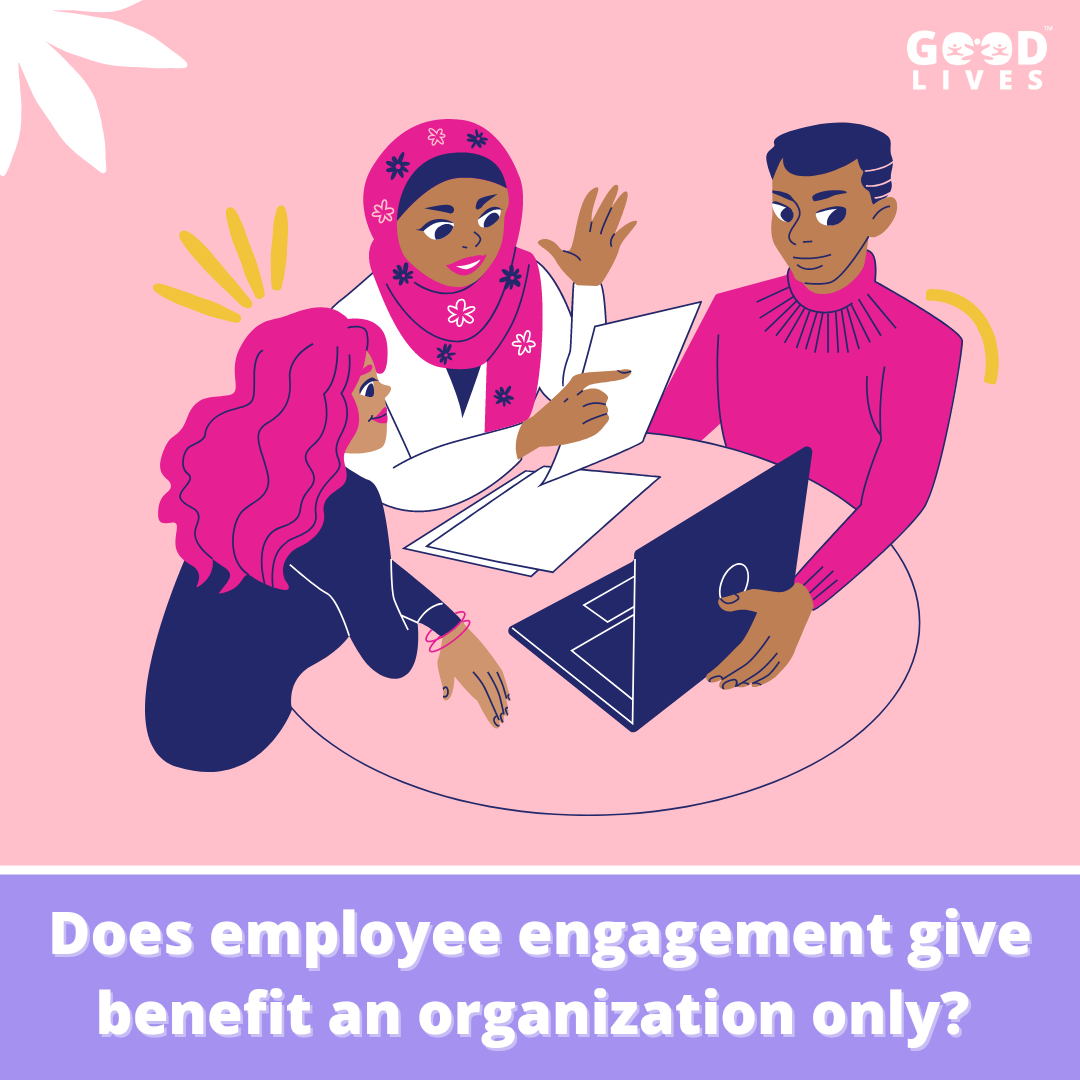 Promotion
Can make a good and helpful connection
Employee satisfaction
Security of job
Good profile
So far we have discussed why employee engagement is important? Now let's discuss activities that could be run in an organization to increase employee engagement.
6 Activities to Raise Employee Engagement
There are many activities and strategies that an organization can run to raise employee engagement. Here are 10 activities-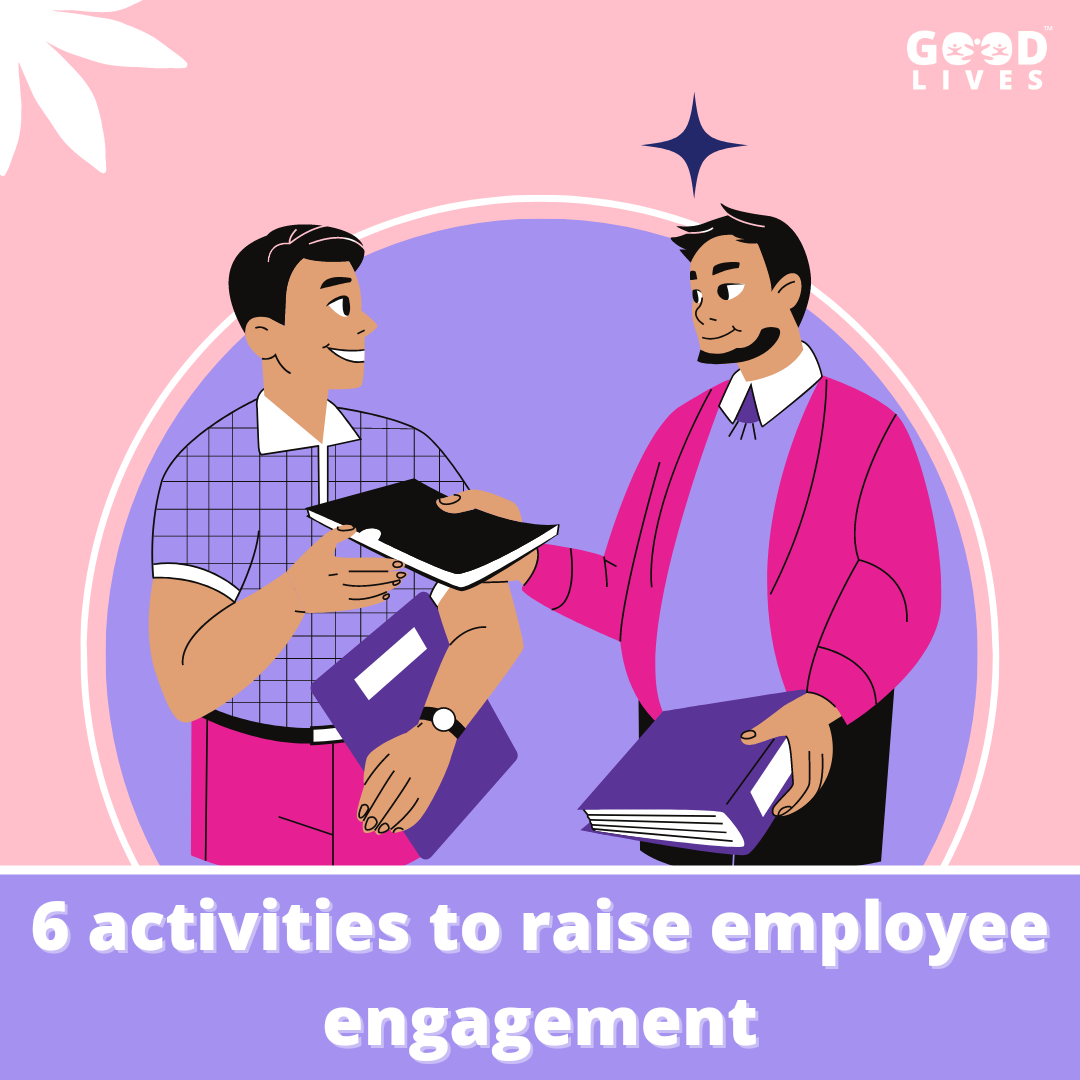 Conducting fun and interactive training session can help a lot in employee engagement. Every employee will participate in this session as they too want to learn something and grow their skill. But it must be interactive as training sessions are considered to be boring.
Employee Wellness Programs
As employees deal with a lot of stress and sometimes has to go through depression due to hectic schedule. They need a wellness program to reduce their stress. Hence they will be able to engage more.

For wellness programs, you can check out our employee wellness program details at GoodLives. We aim to create a happy workplace for employees.
Employees are an important asset of a company. They also want some free time to relax and enjoy. A company can organize a fun tour to any beautiful and calm place to make their employee feel fresh and energetic. This will make employees work effectively after a short break.
It is very important to engage employees in team-building activities. A group of employees can do work faster and better. This will ultimately increase productivity. Employee too gets a chance to interact with other team members and are willing to engage in other activities too.
Always give and take feedback from other employees as with this they too get a chance to give ideas and speak up about their problems. Taking Regular feedback will build trust between the organization and the employee. The employee too feels their importance and tries to engage more. According to a survey by SHRM, the HR head admitted that peer feedback has proved to be a positive effect on the company.
When employees praise for their excellent work, they feel good and valued. This awakens the desire in them to do better work. In a study, it is found that companies that appreciate their employees have a growth of 682% in revenue.