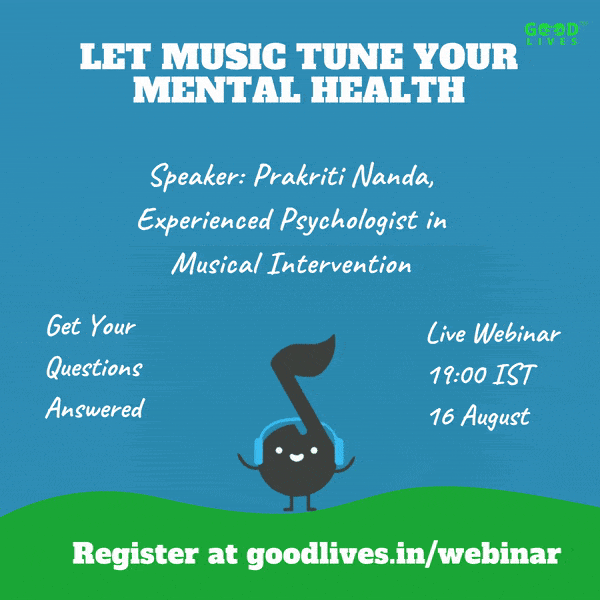 GoodLives
Register here for the webinar
This webinar aims at understanding how music can be used to heal from emotional problems. Music is used skillfully by the music therapist to create a safe environment for unnoticed emotions and feelings to come to the surface via projective techniques.
For People outside India, Choose the below payment option of PayPal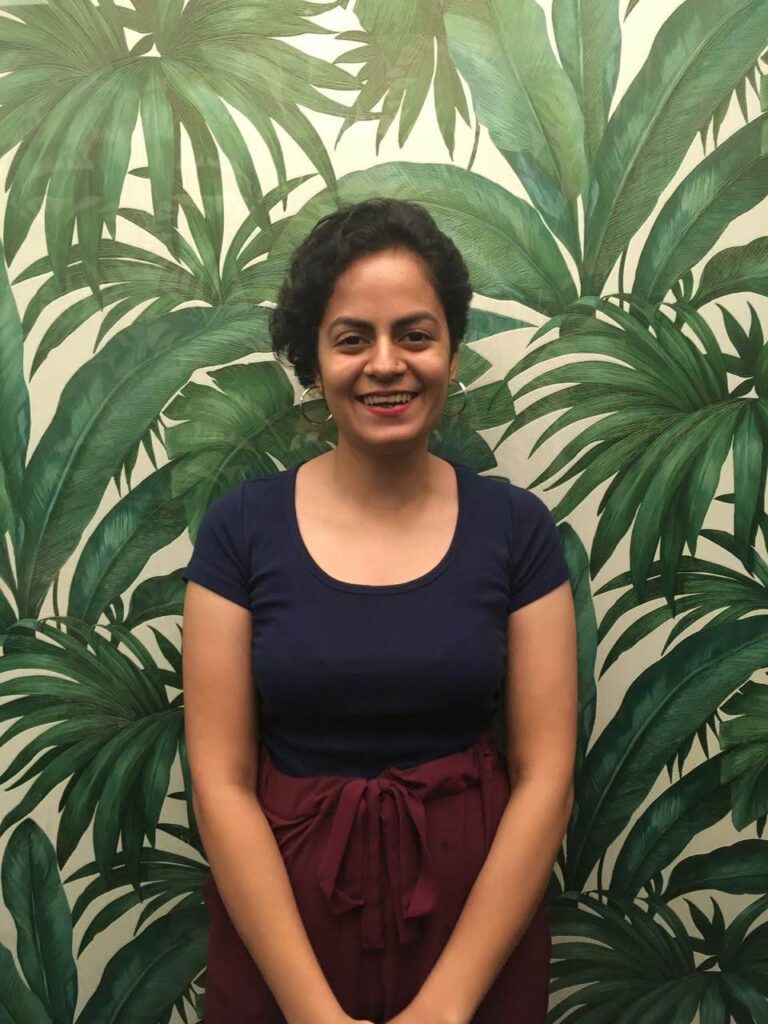 Prakriti is a counselling psychologist and a musician. She has a person centered and solution focused approach to helping people achieve their best potential in life. She has also worked in the field of music interventions and loves integrating music and psychology for therapeutic outcomes. She has worked with children, adolescents and adults with a focus on their strengths and how they can be used to manage symptoms of anxiety & depression, develop coping mechanisms, having a health view of self & others and being assertive in interpersonal relationships & at work.